---
The Victoria Gardens were designed in 1885 by William Sangster, a well known gardener and nurseryman of the firm Taylor and Sangster and are named after the wife of the Mayor, George W Taylor. On Friday 7 August 1885 the Victoria Gardens were named and formally dedicated for public use by Lady Loch, wife of the Governor of Victoria. In 1888 Cr Taylor presented to the City a Fountain, Statue of Victory, and vases in terracotta, which were imported from Europe for £300.
---
Welcome to our website
The Friends of Victoria Gardens was formed in 1987. We are a group interested in the history, plants and landscape design of the Victoria Gardens. Our activities include supporting Stonnington Council in the restoration and management of the historic gardens, advocacy to ensure the protection of the historic gardens, garden walks and participation in the annual Spring into Gardening event.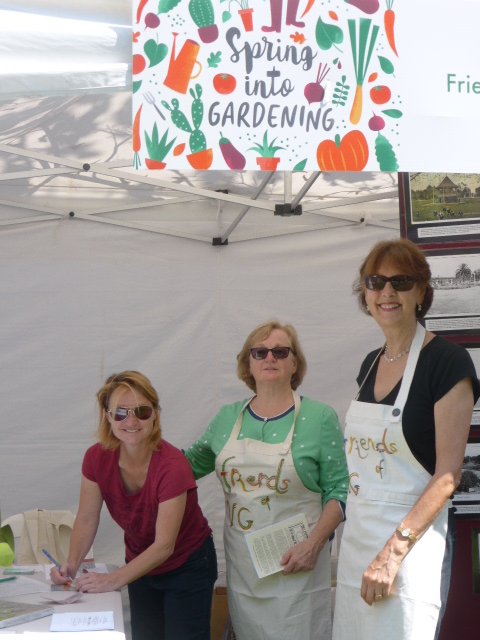 ---
Membership
The Friends meet 4 times per year and put out
a Newsletter 4 times per year.
Friends membership is $10 (single) or $15 (family).
Financial membership provides opportunities to participate in making decisions on the future of the Gardens, involvement in a variety of activities, and support the ongoing care of the Gardens.
To become a member click here.
---
Position On The Use Of Victoria Gardens
The Friends of Victoria Gardens Inc. do not support the use of the Victoria Gardens for any private paid events of whatever length or for whatever private paid purpose, and this whether the Gardens are closed to the public or not for the duration.
The Friends of Victoria Gardens Inc. do not support the Gardens being closed to the public as exclusion of the general public has never been countenanced by the Friends or for that matter by Stonnington Council. Victoria Gardens is a public garden, a public open space amenity and should remain so at all times and no precedent to the contrary set.
---
Located on High Street in Prahran, between Lewisham road North & Trinian street.
Melways Ref: Map 58 F6